HOW TO STRUCTURE A SELF-HELP BOOK: PARTS AND CHAPTERS
Writing a self-help book? Start with this structure:
Define the problem
Give the history of the problem
Explain what the reader needs to know before tackling the problem
Offer an action plan
Expand outward with advice on how to apply the new knowledge and skills in the future, during especially challenging times, and when dealing with others (family, coworkers, community members) who are stuck in old patterns
(more details are available in my video on structuring self-help)
Then look at your outline. Sometimes, you'll have topics that don't have to be addressed in a specific order to make sense. Start with the ones that your reader will most want to read about and then delve into trickier topics that require the reader to self-reflect, admit to flaws, do extra work, or face challenging emotions.
Make sure your chapter titles have energy and give a sense of what is in the chapter. In her new book Goddesses Never Age, Dr. Christiane Northrup used the hook "Goddesses" from the title to create titles such as "Goddesses Know the Power of Pleasure" and "Goddesses Grieve, Rage, and Move On."
Now, if your titles are particularly clever, someone reading the list of contents won't know what the chapters are about. In that case, you can write subtitles for chapters to help readers better understand what they will find in each chapter. Julia Ross did this in her book The Diet Cure with chapter titles such as "Chapter 1: Depleted Brain Chemistry–The Real Story Behind 'Emotional Eating'" and "Chapter 21: Essential Support–Exercise, Relaxation, Counseling, Testing, and Health Care Resources."
How many chapters do you need? A typical number is 12 to 18 but you might have 8 or even 25. It really depends on the topics of your chapters and how much your text is broken up. If you do not use a lot of sidebars, bulleted and numbered lists, and boxed texts, your reader may be daunted by how long a chapter is–even if you have headers every few pages. Too many headers and other design elements can be distracting, but if you've got some breaking up the text, chapters won't feel quite as long as they actually are.
Do your chapters have to be the same length? No. If you end up with a 7-page chapter and a 30-page one, you should consider whether you don't want a little more consistency in length, but what matters more is whether the concept holds together for the whole chapter. You never want your reader to suddenly think, "Wait, what am I reading about? What chapter am I in?" Your subtopics have to fit under the umbrella of the chapter.
You might want to help your readers better understand the structure of your book by adding part titles. In my book Raising a Sensory Smart Child, coauthored with Lindsey Biel, OTR/L, Part One is "Recognizing and Understanding Your Child's Sensory Issues." The chapters in part 1 define the problem, its history, and what you need to know: Why Is My Child So…Unusual? The Seven Senses, Tuning In to Your Child, and Where Did the Wires Cross? By the time you get to part 2, Addressing Your Child's Sensory Needs, you already understand sensory issues, how your child came to have them, what sensory processing disorder is all about, and how to better understand your child's unique sensory issues. You are ready to take action–and most of the book's chapters are about practical actions to take. Within those chapters in the "take action" section that makes up the bulk of the book, there are plenty of explanations of issues related to sensory processing, from learning disabilities to why children with sensory issues have trouble with transitions and grooming. But the main idea of starting to help your child with sensory issues by understanding what you're dealing with is set up right away with details to follow in the practical, action plan section.
So while this self-help structure may seem formulaic, you actually have a lot of creativity within it. Sketch out your outline, make sure your structure works, and then start coming up with more clever titles for the chapters (and parts, if you use those). And don't forget to calculate what your word count will be. You want 50,000 to 85,000 words for a full-length self-help book, half that for a self-published eBook. Divide it up by chapters so you remain aware of how long each should be.
Was this helpful? If you do get stuck, contact me at info@nancypeske.com and let me know where you are in your process of creating your self-help book.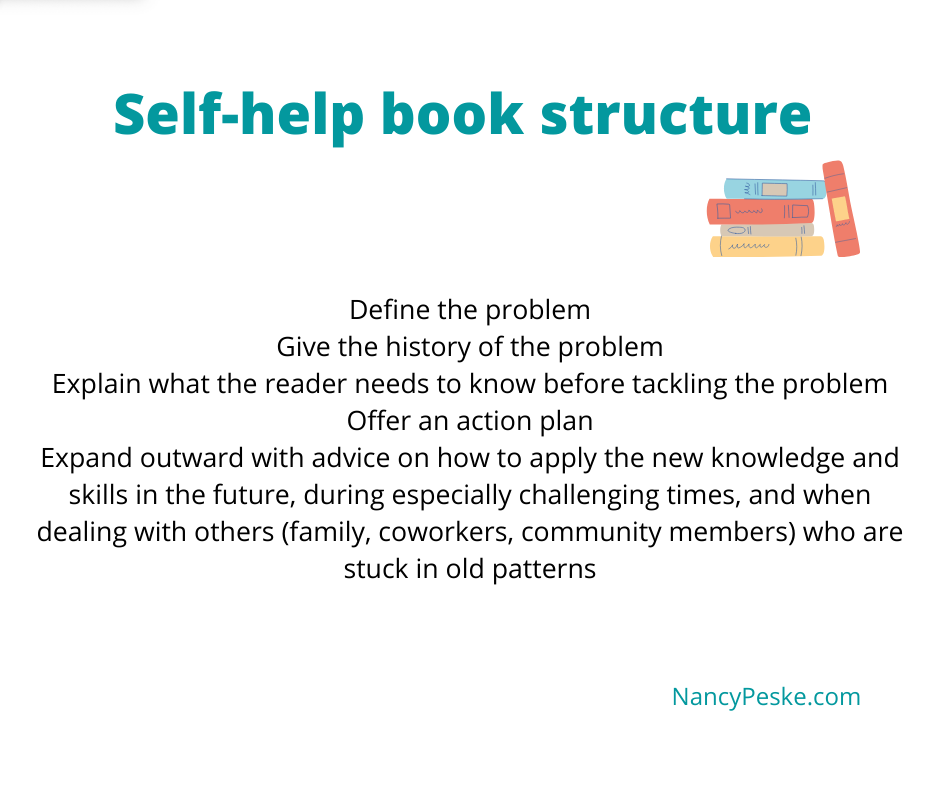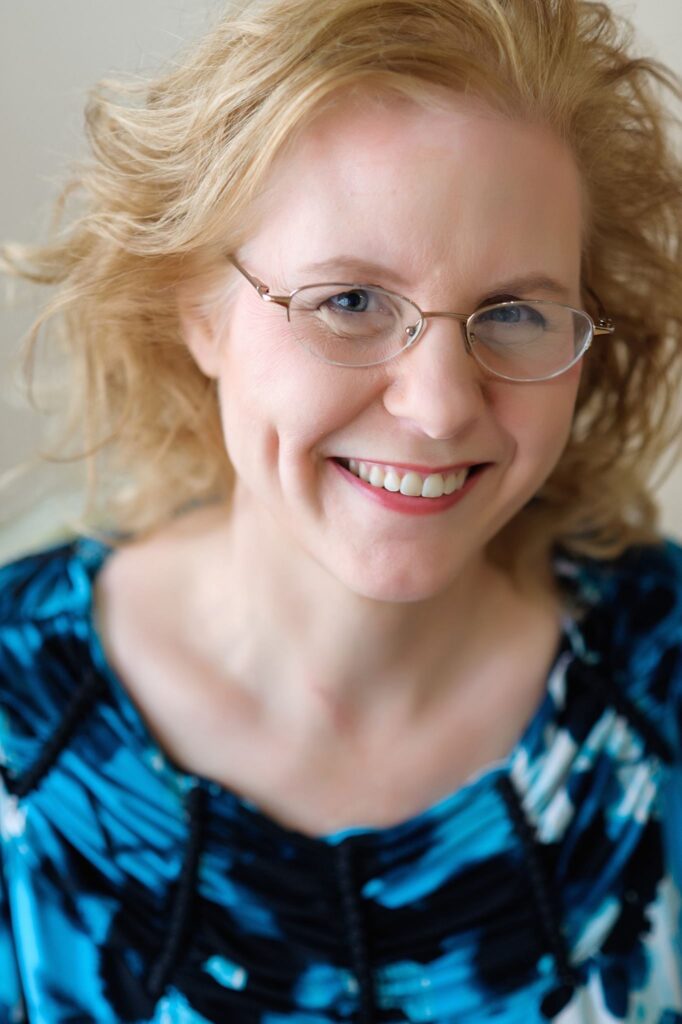 Nancy Peske is a ghostwriter, developmental editor, and book publishing consultant who has done editorial work on books including bestsellers and award-winners for over 30 years.
Sign Up for Notifications
Sign up now and get my FREE eBook 7 Tips for Finding the Perfect Publisher