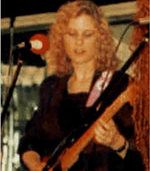 Playing with my all-female alternative pop band Life After Tarzan at Café Wha? in New York City in my junior editorial assistant days.
Nancy Peske worked in the editorial departments at Basic Books, G. P. Putnam's Sons, and HarperCollins Publishers (in the Adult Trade Division) before becoming a freelance writer, developmental editor, and book publishing consultant, collaborating on books that became bestsellers, award-winners, and "evergreen" titles that sell year after year.
At HarperCollins, Nancy acquired books in the areas of pop culture and psychology and was the in-house liaison and editor for best-selling authors that included notables John Gray (Men Are from Mars, Women Are from Venus), and Dr. Dean Ornish (Eat More, Weigh Less).
Nancy also evaluated novels and nonfiction books for Quality Paperback Book Club and The Literary Guild. Her BA in Classics/Latin helped her develop her line-editing skills.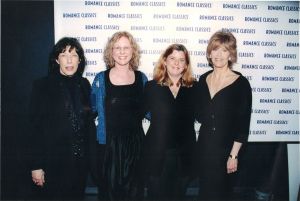 With Jane Fonda, Bev West (my coauthor), and Lily Tomlin at a Cinematherapy event celebrating the movie 9 to 5.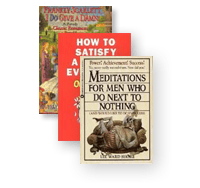 Cinematherapy became a "cultural phenomenon" according to USA Today. The six-book Cinematherapy series sold over 340,000 copies in all editions worldwide and became a prime-time show on Women's Entertainment that ran for ten years. The best-selling Cinematherapy series is even mentioned in Wikipedia now.
Nancy cowrote two prime time TV specials based on Cinematherapy, one for Valentine's Day and one focused on Alfred Hitchcock's movies. The specials aired on WE to millions of television viewers.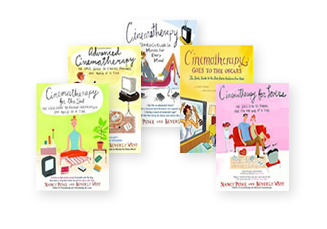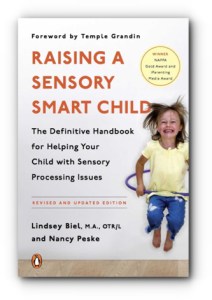 In the early 2000s, Nancy's toddler son was diagnosed with sensory integration dysfunction/sensory processing disorder and multiple developmental delays, which inspired her to come up with the idea for the book    Raising a Sensory Smart Child, written with her son's occupational therapist, Lindsey Biel, MA, OTR/L. The definitive handbook for parents of kids with sensory issues, Raising a Sensory Smart Child was published in 2005 and won two awards, garnered multiple rave endorsements and reviews, and went into ten printings before Penguin Books reissued it as an expanded, updated edition; it was updated again in 2018. Nancy has a site and blog dedicated to being a Sensory Smart Parent.
Nancy does cowriting, ghostwriting, developmental editing, and consulting on book projects. She has written a screenplay and is working on a novel. When Nancy isn't at her desk, she is likely to be walking in the woods somewhere, biking to the lakefront near her home, or watching movies with her husband and son.
Books are Nancy's passion, and mind/body/spirit nonfiction (self-help and inspirational memoir) is her core genre.
Nancy's sunny office is in Milwaukee, Wisconsin, but she works remotely with clients located around the globe, from New York, Los Angeles, and Chicago to Chile, Sweden, Canada, and elsewhere.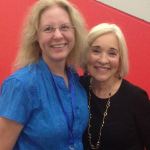 At a Hay House "I Can Do It!" conference in New York City with client Dr. Christiane Northrup (whom I worked with on her New York Times bestseller Goddesses Never Age).